Private Dining
Choose Lewnes' Steak House for your next private party!
Similar to the front room, the middle room accommodates smaller groups very comfortably, but can also be arranged for private parties of up to 25 guests.

The upstairs front room is enjoyed by small groups or can be configured to accommodate private parties of up to 40 guests.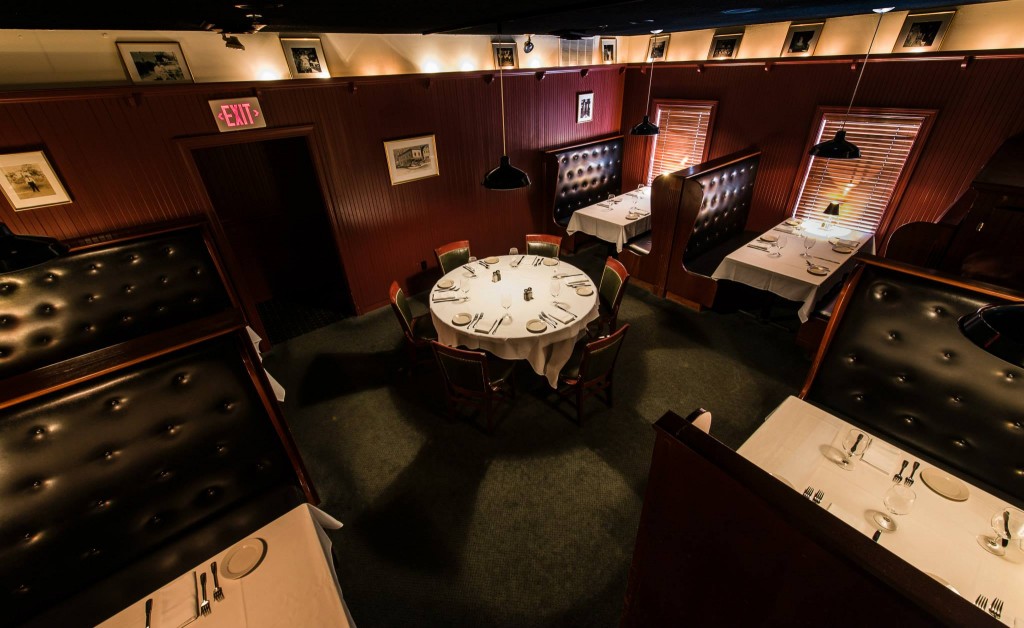 This upstairs back room features the largest of our high back booths, seating groups of four to six. This room also serves as one of the most private large party dining venues, accommodating groups of 25 to 30 guests.
If you wish to book a private room please call the 410-263-1617 and ask to speak with a manager regarding dining room seating arrangements, special requests, and party menus.
Sample Menu
Appetizers
Seafood Platters with Shrimp Cocktail
Jumbo Lump Crab Balls
Clams Casino
Choice of Entree
Petite Filet Mignon
(Béarnaise Sauce Available; Please Request When Ordering Entree)
New York Strip Sirloin
Lamb Chops
Pan Seared Yellowfin Tuna
Steakhouse Jumbo Lump Crab Cakes
All Entrees Accompanied by:
Onion & Egg Loaf
Half House Salad
Mashed Potatoes
Creamed Spinach
Sautéed Mushrooms
Sautéed Asparagus